The Company
NFA International Arts and Culture undertakes project and event management, strategic research projects, arts management training and
development, and brokering of international relationships, bringing together the international expertise and contacts of its two principal directors, Nelson Fernandez and Roger McCann, and various associates in the UK and around the world, including John Reeve (Former Head of Education British Museum), Clarie Middleton (CEO Hackney Empire), Lia Prentaki (independent consultant), Arvand Dashtaray (Director Virgule Arts) in Iran, Sophie Claudel (former Attaché Cultural French Embassy London) in France, and Sanjoy Roy (Managing Director Teamwork Arts) in India.
The company also develops its own arts projects, in partnership with a variety of artists, arts organisations, and other production companies around the world.
The Team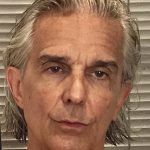 Nelson Fernandez OBE- Director
A senior arts producer and cultural consultant with working experience as an artist, producer, management trainer, and facilitator with many organisations in the fields of drama, dance, opera, museums, visual arts, and the creative industries in the UK and around the world.
In 1997, after working as a dance artist with companies in the UK, Europe, and North America (such as Koln Tanz Forum, Ballet Rambert, Louis Falco, Balletto del Sole, Lindsay Kemp, Jane Dudley, Glyndebourne, and English National Opera) and later as an independent arts producer (working with companies and artists like the National Theatre, Nottingham Playhouse, Dance Umbrella, Thamesdown Dance Agency, Wendy Houstoun, and Rosemary Butcher), he joined the British Council and was seconded to Visiting Arts, a UK government agency which supports artistic exchange between the UK and the rest of the world.  As one of Visiting Arts' three directors, with responsibility for Cultural Operations, Nelson was charged with the development of a broad spectrum of arts support programmes as well as for arts management and cultural leadership programmes dealing with the visual and performing arts.
He left Visiting Arts in 2008 to set up NFA International Arts and Culture.  The company provides specialist services to artists and arts organisations, as well foundations, government agencies, and academic institutions involved in international arts projects.  The company undertakes strategic development research, project and event management, arts management training and development, and brokering of international relationships, bringing together the international expertise and contacts of its two principal directors, Nelson Fernandez and Roger McCann and various associates around the world.  Nelson has worked with a variety of organisations across the world, including British Council offices in the UK, India, Russia, China, Oman, Kuwait, and Iran; the UK's Department for Culture, Media and Sport; the Emirates Foundation Abu Dhabi; the Dramatic Arts Centre Iran; the Southbank Centre London; the Virasat Foundation in Rajasthan India; the Cultural Olympiad of the London Olympic Games 2012; the Victoria & Albert Museum London; the Edinburgh International Festival; Arts Council England's Sustained Theatre initiative; the UK's National Youth Theatre; Akademi South Asian arts agency London; Relais Culture Europe Paris; ARThinkSouthAsia Delhi; the National Council for Culture, Arts and Letters of Kuwait; the High Commission of India in London; and Teamwork Arts in Delhi.
Roger McCann-Director
Roger began his professional life as General Manager of the Nuffield Theatre in Southampton from 1975 to 1985. He has also worked for The Times newspapers and Channel Four, developing arts promotions, as well as for the Arts Council England. He is Visiting Lecturer at London South Bank University and previously at London Metropolitan University. Internationally, he has worked in Armenia, Bulgaria, China, Georgia, India, Iran, Kazakhstan, Korea, Kosovo, Russia, and Slovakia for organisations including the British Council, Visiting Arts, Soros Foundation, the Council of Europe and the European Centre for Minority Interests, advising the Ministry of Culture in Kosovo on the development of theatre law there.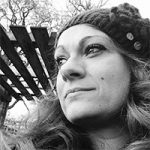 Lia Prentaki – Producer
Lia studied Drama in her native Athens before coming to the UK to study Dance and Theatre Arts at the University of Birmingham and then at London Contemporary Dance School.
Lia has worked extensively as a dancer, movement director, dance educator and producer. Since 2005 Lia has been part of The Place initially in the learning and participation department and currently as one of the producers in the Theatre team.
In a freelance capacity Lia has over the last few years worked as a Project Manager, Producer and Creative Consultant with a varied portfolio of independent dance artists such as Kate Flatt, Zoi Dimitriou, Hannes Langolf, Subathra Subramaniam, Moxie Brawl, Shane Shambhu and Rick Nodine amongst others. She has had a developing relationship with Bloomsbury Festival since 2006 and has recently produced the participatory stage of Step Out Store Street in 2016 and currently producing Sing Out Store Street in Collaboration with Bill Gee. In 2014 she was funded by The Arts Council of England to produce Move Hitchin, a day long Festival of dance, in public spaces and stores in her locality.
Since 2015 Lia has been working with interdisciplinary Cambridge based company 30 Bird, delivering projects such as the British Council Funded Junctures in March 2015 and the HOME in the Service of Science, which was the culmination of the company year-long residency at the MRC Laboratory of Molecular Biology. It was in Junctures 2015 that Lia had the chance to first meet and work with Nelson Fernandez and has since developed a relationship with NFA international Arts and Culture and as a result has become one of the company's Associate Producers.